Web Design & Marketing in Johnson City
We design websites that are clean, professional, and easy to navigate making them an incredibly effective tool for businesses.
Top 3 Things That Make a Website Effective
How to make your website a powerful advertising tool
Research shows you have 3 seconds to convince visitors to stay on your website. If you fail to capture their interest they will click the back button and go to the next search result. To help local businesses in Jonesborough TN and Johnson City TN succeed, we are providing the three most important things you can do to make your website a more powerful advertising tool. We are also offering free website evaluations for local businesses in the Tri Cities.
Clear, Concise, and Compelling: The most common mistake website owners make is to assume visitors will understand the nature of their business, services, and products. The first thing your website MUST do is communicate to visitors what your business does and why they should choose you. And this should be done at the most elementary level. If possible, accomplish most of this with the images on your homepage.
Call to Action: Now that your visitor knows the 'what' and 'why', you need to make it easy for them to take the desired action. First, you need to understand your audience and then plan out the actions you want them to take on your website. Finally, you need a design that makes it easy to take these actions.
Social Proof: Often, the best way to nudge visitors across the finish line is by providing testimonials, success stories, and/or a list of some of your more prominent clients. This should be done in close proximity to your call-to-action.
This is a great outfit. They actually listen, make suggestions, and follow through. Very pleasant change from my past web designer.
Kirk Thompson
Wonderful, local team of people who bring excellence in web design!
Tiffany Gillespie
David and his team have done several projects for us. They are smart, patient, and have a great sense of style and taste. Highly recommend.
Kyle Johnson
When approached with a recent problem, response and fix were within the same day! Have used Assai Web Design on two occasions and highly recommend others do as well; techs are very
Mary Lowry
I am very happy with my website and the customer service and support I have received.
Chanthakan Srisuthisuriya
Great team. Always prompt, helpful, and available!
Marilyn VanProyen
Professional & Affordable Web Design
Do more with your website by taking advantage of the latest web development technologies.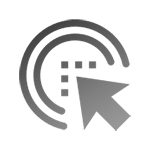 Our websites are designed to engage visitors and create more leads for your business.
Do more with your website by taking advantage of the latest web development technologies.
Host your website professionally with local expert support on our fast and modern web server.
Make meaningful connections with your clients while reaching new clients and customers through social media marketing
Search Engine Optimization
Our websites are optimized for search engines like Google and Bing and receive more traffic.
Website content that adapts to multiple devices and always looks good.
Our websites are functional, attractive, and easy to navigate.